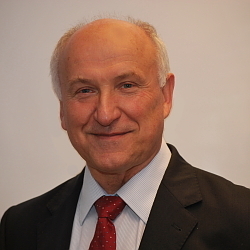 Adam HAMROL Head of Production Management and Engineering Department at the Poznan University of Technology, Poland. Former Rector of the University. Alexander von Humboldt Scholarship at the University of Hannover. Main research area: production engineering, quality management, statistical process control, product design and development in virtual reality. Cooperation with many companies as a researcher or adviser. Author of 8 books, over 200 papers; among them over 50 articles in periodical journals. Editor-in-chief of Management and Production Engineering Review (MPER). Winner of the XII ed. of the Polish Quality Award in scientific category. Member of the Committee on Machine Buildingand the Committee on Production Engineering of the Polish Academyof Sciences.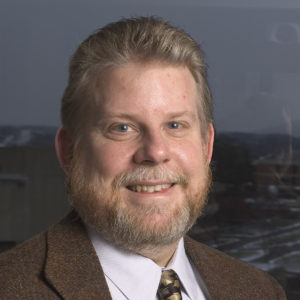 Scott ERICKSON is Professor of Marketing in the School of Business at Ithaca College, Ithaca, NY where he has also served as Department Chair and Interim Associate Dean.  He holds a PhD from Lehigh University, Masters degrees from Thunderbird and SMU, and a BA from Haverford College.  He has published widely on big data and business analytics, intellectual capital and knowledge management, and competitive intelligence.  He just completed a year studying knowledge networks related to sustainability as a Fulbright—National Science Foundation Arctic Scholar at Akureyri University, Iceland.  Previously, he served as Fulbright Visiting Research Chair at the Moniesen Center for the Study of Knowledge-Based Enterprises at Queen's University in Kingston, Ontario, Canada.  His new book, New Methods in Marketing Research and Analytics, was recently published by Edward Elgar.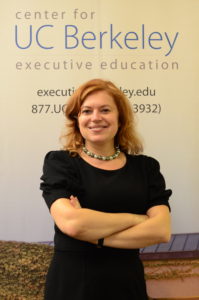 Ula FURMAN has over fifteen years of experience in academic and diplomatic settings. Until recently, she had served as the University of California at Berkeley Haas School of Business faculty recruitment coordinator. From 2011- 2013, Ula managed executive education programs at the UC Berkeley Haas Center for Executive Education, including the Top 500 Innovators Program, the largest training program for Polish scientists and researchers involved in commercialization and technology transfer. In her previous roles, she supported the Dean of Faculty at the University of Chicago Booth School of Business and the Deans of Academic Affairs at Harvard School of Public Health. Ula also served a three-year term at the honorary consulate of the Republic of Poland in Miami where she was involved in promoting Polish history and culture. She is the recipient of the Haas School Heart Award (2011, 2013), the University of California Spot Award (2012), and a nominee for the Haas School Outstanding Staff Award (2011). Ula holds a BS degree in Psychology from Northeastern University in Boston and she is pursuing an MA degree in the Interdisciplinary Studies in Humanities from the University of Chicago.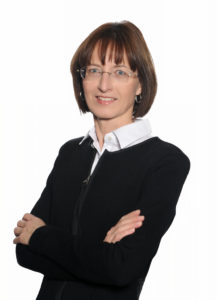 Mojca DUH is Professor of Governance and Strategic Management at the Faculty of Economics and Business, University of Maribor and serves as chair of the Department of Strategic Management and Enterprise's Policy. She holds a PhD from the Faculty of Economics and Business, University of Maribor.  Research areas of her interest include Strategic Management, Corporate Governance, Integral Management; Start-up and Developmental Management, Business Planning, Governance and Management of Family Businesses, Developmental Particularities of Family Businesses, Dynamic Enterprise. She has published several articles in highly ranked journals and has been author or co-author of books and books' chapters. She has participated with research papers at several national and international conferences and has worked as a member or leader of several research teams and projects. At the Faculty of Economics and Business, she teaches courses at the bachelor, master and doctoral study programmes.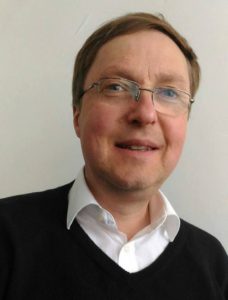 Gerhard-Wilhelm WEBER is a Professor at Poznan University of Technology, Poznan, Poland, at Faculty of Engineering Management, in the Chair of Marketing and Economic Engineering. His research is on mathematics, OR (operational research), finance, economics, optimization and control, neuro- and bio-sciences, data mining, analytics, AI, education and development; he is involved in the organization of scientific life internationally. He received his Diploma and Doctorate in Mathematics, and Economics / Business Administration, at RWTH Aachen, and his Habilitation at TU Darmstadt (Germany). He replaced Professorships at University of Cologne, and TU Chemnitz, Germany. At IAM, METU, Ankara, Turkey, he was a Professor in the programs of Financial Mathematics and Scientific Computing, and Assistant to the Director, and he has been a member of further graduate schools, institutes and departments of METU. G.-W. Weber has different affiliations at Universities of Siegen (Germany), Federation University (Ballarat, Australia), University of Aveiro (Portugal), University of North Sumatra (Medan, Indonesia), Malaysia University of Technology, Chinese University of Hong Kong, at EURO (Association of European OR Societies) where he is "Advisor to EURO Conferences" and IFORS (International Federation of OR Societies), where he is member in many national OR societies and working groups, at POP (Pacific Optimization Research Activity Group), etc.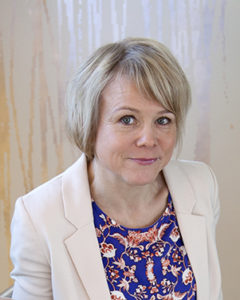 Liisa TIMONEN, Ph.D. is the lead coordinator of the International Project titled Entrepreneurship and Communication in Multicultural Teams (ECMT+). She is working as the head of international affairs being responsible over the internationalisation of Karelia UAS. Timonen has wide international networks and expertise in strategic internationalisation leading international projects and designing applied research in various development processes. Besides ECMT+ she coordinates the Erasmus+ Knowledge Alliance project ERDI and many other international projects. All the projects she runs discuss the development of regional networks where universities, businesses and other relevant organisations work together promoting the education and regional welfare with international impacts. In addition, systemic internationalisation of education and building students' transversal competences are the key areas of development.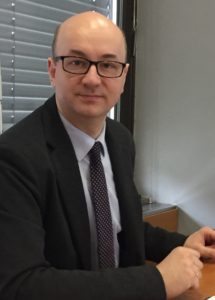 Maciej SZAFRAŃSKI has almost 20 years' experience in scientific and didactic work at Poznań University of Technology.  He also worked for a globally recognized marine engine factory  HCP SA over the period 1998-2004, where he was involved in the organizational processes, budgeting  and operational management. He has been leading several projects worth a total of 18 mln EUR within Technical Knowledge Accelerator® at Poznań University of Technology from 2010. He is very glad to work together with his colleagues for solutions that positively affect the quality of life. For more information about the projects visit: awt.org.pl He is passionate about the knowledge management, quality management, effectiveness, efficiency and acceleration of the process of knowledge management in businesses, the influence of the knowledge management on the entrepreneur's financial situation, the influence of the information about competences on the labour market on the effectiveness of knowledge management. He has a  great deal of experience in project management.
Ewa BADZIŃSKA is doctor of economics (PhD) in Management Sciences, assistant professor at the Faculty of Engineering Management of Poznan University of Technology, Department of Economic Sciences. She is author of four monographs and over 80 publications regarding entrepreneurial attitude, skills and culture as well as business ecosystem in the field of incubation and start-ups support. Her scientific research is strongly related to technological and academic entrepreneurship, process of building competitive position by young enterprises with academic origin, and innovative forms of business communication. She cooperates for innovation and for exchange of good practice with European Universities and business environment institutions for the support of entrepreneurs. She is Manager at Poznan University of Technology of the International Project titled Entrepreneurship and Communication in Multicultural Teams (ECMT+).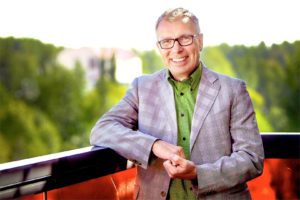 Kari Ristimäki is the CEO and President of Centria University of Applied Science from 1.1.2016. He has business background from logistics' from 90's. Ristimäki is graduated as PhD, Business Management (2004) from University of Vaasa and Master of Science Education (1998) from University of Jyväskylä. Before becoming CEO and President have Ristimäki working 6 years' time as a Dean in Business School of Seinäjoki University of Applied Science, 2 years' as principal lecturer in Vaasa University of Applied science. Before that he has working in different positions, for example periodic professor and research manager in University off Vaasa 10 years' time. Ristimäki have made research in the area off Entrepreneurship and especially Entrepreneurship and Enterprise Education. He is Associate Professor in Entrepreneurship in University of Vaasa. Kari is well known lecturer in his especial area nationally and internationally. Ristimäki is one among 2 other researcher who established Enterprise Education research society to Finland and has been member of the board 2007-2015 and vise chair 2013-2015. Kari Ristimäki is "Accepted Board of Directors" granted from Seinäjoki Champers of Commerce.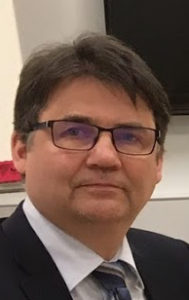 Hannu Simi is a planner at The Federation of Education in Jokilaaksot. He has over twenty years experience in Vocational Education. He has also worked in the field of regional development and as a Special advicer in vocational education in The Accociation of Finnish Local and Regional Authorities and in Education Providers association in Finland. He has  been Member of the education and research workgroup of Northern Ostrobotnia. His areas of interest are anticipation of of educational needs and project planning in vocational education. He is graduated as Master of Social Sciences from University of Tampere.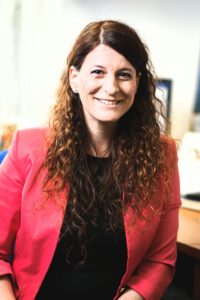 Kamila BORSEKOVA, is the Coordinator of Research at Matej Bel University and Head of Research and Innovation Centre at Faculty of Economics. Kamila Borseková has extensive project experience; she was the project and mobility manager of successfully implemented seventh FP project FOLPSEC.Currently, she is the principal investigator or coordinator of various national and international projects as well as a member of project teams in several domestic and foreign projects. She has authored or co-authored more than 70 scientific articles, chapters, books and studies, including high quality publications in top ranked journals. She is the member of Regional Science Academy and the only university representative in UNESCO Slovak Committee MOST, the member of IAPNM (International Association of Public and Non-profit Marketing) and Slovak Section of RSAI (Regional Science Association International).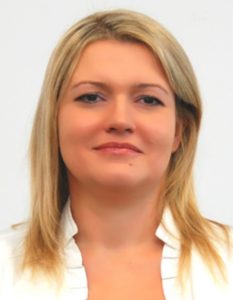 Edyta KULEJ-DUDEK area of scientific interest: The scientific problems and research work are connected with problems of the domains of organization and management, with particular focus on: innovativeness, entrepreneurship and enterprise management; information systems, management information systems, knowledge management in business entities (micro, small and medium-sized enterprises) and in learning/intelligent organizations, including problems of localization, acquisition, processing, selection and utilization of information and knowledge in enterprises using modern information technologies and transfer, codification and personalization of knowledge.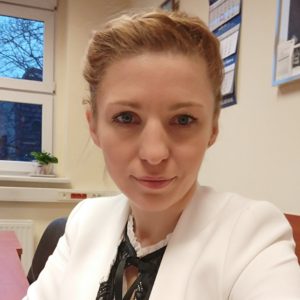 Magdalena GRACZYK-KUCHARSKA has tied her professional career with the Poznań University of Technology as a member of the academic staff and lecturer at the Chair of Marketing and Economic Engineering, Faculty of Engineering Management. She is and has been a member of several Polish and international projects including competence management. She took part in several internships at foreign universities including California University, Berkeley, USA and Matej Bel University in Banska Bystrica. Her core research area is Human Resource Management, competency management, the people factor in Industry 4.0 and information systems in organizations. Magdalena Graczyk-Kucharska has dozens of publication on the topics regarding competences. One of the last one has been published in Springer and was about "Model of Competency Management in the Network of Production Enterprices in Industry 4.0". She is also co-author of the report about future competences, that has been published in 2017.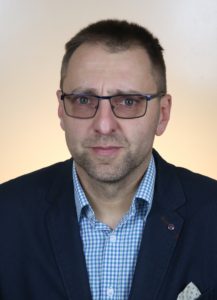 Marek GOLIŃSKI  the area of interest is personnel management, analysis of competences needs for selected workplaces in manufacturing companies. Adaptation to the requirements of employers is closely linked to the efficiency of the knowledge management process and the enhancement of the competitiveness of enterprises. In my professional career I am also associated with innovative product design and ergonomic approach to organization of workstations (among others I am the originator and co-author of the comic book for children in the field of ergonomics).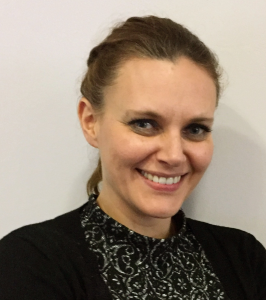 Małgorzata SPYCHAŁA is a doctor of technical sciences, assistant of professor at Poznan University of Technology (2006). She specializes in workers' competences management. She is and has been a member of several scientific and research Polish and international projects – 2012- 2014 – participation in the project: "Combining Ethics, Environment and Profitability in Business", Erasmus Intensive Program, co-develop and conduct a workshop on the ethics of human resource management; 2012 – Kalajoki Finland; 2013 – Budapest, Hungary, 2014 – Kleve, Germany. 2012 – 2013 – cooperation with the National Chamber of Commerce on the project "Model of competences validation for employees of MSME Wielkopolski municipal sector" – research of municipal sector managers' professional competences, developing competence profile for the manager of the future. She is running the workshops on human resources management, career counseling, interpersonal communication and negotiation. She is particularly interested in students' communicative competencies and methods of improving these competencies. Author of tens of publications in Poland and abroad.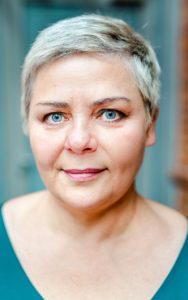 Ewa WIĘCEK-JANKA, Doctor of economics, MA in psychology, engineer of management, works at the Faculty of Engineering Management Poznan University of Technology, Marketing and Economic Engineering Department. She is a member of the Family Business Initiative, Association of Polish Engineers and Mechanics. She is the author of 130 publications, including books on applied management tools. She has participated in conferences abroad (Denmark, Sweden, Slovenia, USA, Italy) and has conducted in internship research and teaching in Finland, Mexico, Bulgaria, Romania, Hungary, Serbia, Slovenia, and Slovakia.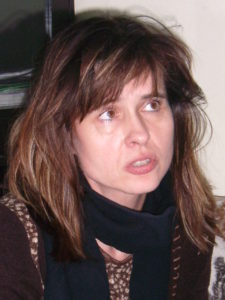 Beata BUTRYN,  the main area of interest: scientific and research problems in organization and in management,  knowledge management, process organizations, network organizations, e-business, business models, business communications, information systems, communication systems, management systems and IT applications in business.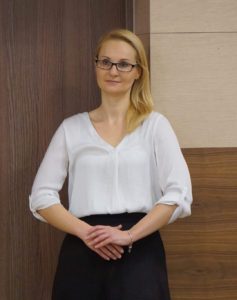 Anna KUROPKA, M.A., is a PhD student in the Department of Economics and Organization of Enterprises  at Wroclaw University of Economics. Research and scientific work is focused on: Human Resources Management, enterprise management and the impact of the globalization process on human resources in polish companies.